Hydrangea Garden Fair Isle Vest KAL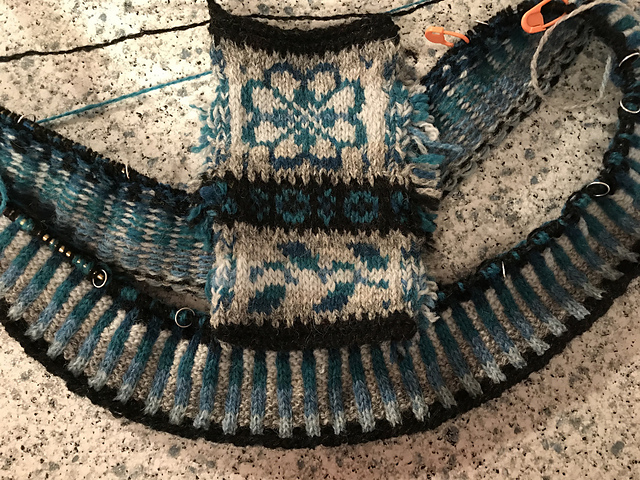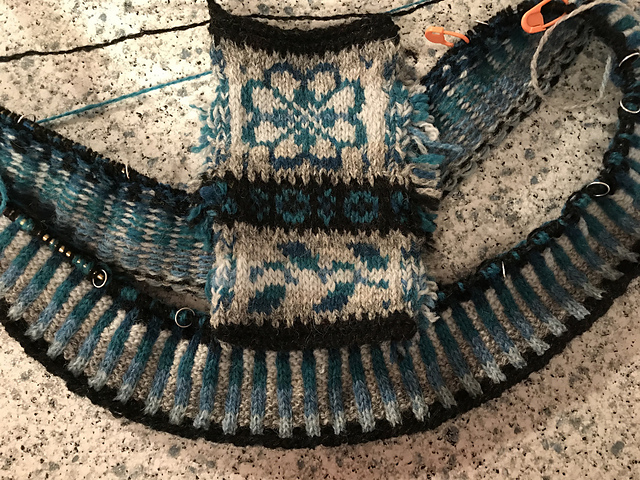 Hydrangea Garden Fair Isle Vest KAL
Purchase everything you need to create this beautiful vest!
This Knit Along Kit includes 20 Jamieson's Shetland Spindrift skeins of yarn matching the Hydrangea Garden Fair Isle Vest pattern AND the matching PATTERN.
About the yarn...
A 2ply yarn equivilant to a tradtional 4ply. This yarn is ideal for Fair Isle knitting, Jamieson's extensive colour pallet of over 220 colours has been developed over the last 25+ years for their commercial knitwear buisiness. Supplied in 25g Balls approx 105m
Tension - 10cm 30sts 32rows on 3.25mm Needles
(Formerly known as Jamieson's 2-ply Shetland, put up in hanks of approximately 150 meters.)
* The color theme, "Colorway" is pictured in the second picture.
* Needles not included.
** https://www.ravelry.com/patterns/library/hydrangea-garden-fair-isle-vest