60" Skacel addi Turbo Rocket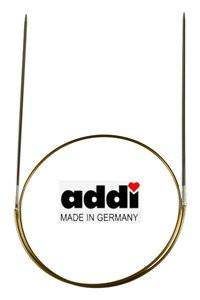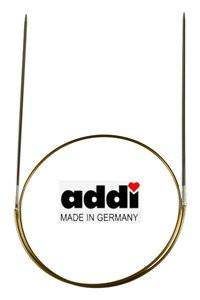 60" Skacel addi Turbo Rocket
This item is for One 60" Double Pointed Circular Needle.
Meet the addi® Rockets, a line of circular needles that combines the best of addi®. Styled after our popular addi Turbo® Lace, these extra-pointy tips feature the same great plating that gives the classic addi Turbo® its incomparable zip.
Addi Rockets take your knitting to new speeds! Here you have the sharper, longer Lace point that so many have come to love and addi's stellar Turbo plating. Pick up your stitches with ease, and move them along quick as can be.
When addi first produced the Rocket circulars, they were only available in the smaller sizes — so they were called "Sock Rockets." Now that Rockets are available all the way up to a US 13, they're simply called "addi Turbo Rockets" — but some of the older packaging still says "Sock Rockets." They're the same great needles, with or without the "Sock"!
Please note that all sizes US 0 and smaller have a gold cord while all other sizes have a blue cord. Per industry standard, all circular knitting needles are measured from tip to tip. For example, a 32″ circular needle is 32 inches from one needle tip to the other.